IVF & ART
High quality data management is imperative for good results in any IVF laboratory. The sensitivity of embryos requires the equipment and environment to provide the most stable conditions for viable embryo development. Deviations of any kind can be detrimental to the quality of the growth media or even the viability of the embryos themselves. All conditions must be managed to prevent damage and loss of eggs, semen and embryos.
XiltriX is used dozens of IVF clinics across Europe, the USA and worldwide. We offer the most accurate real-time information and reports during each patient's IVF journey from their initial visit and the freezing of gamete samples to fertilization and embryo development until the moment of transfer. XiltriX fits seamlessly into your laboratory Quality Control procedures giving you full traceability and the precise information required during clinic audits and compliance with regulatory guidelines. XiltriX protects your IVF Science in real-time, protecting your patients' dreams.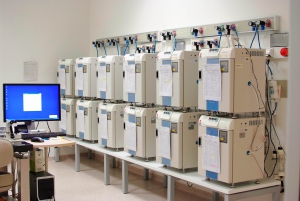 Challenges
The challenges of installation of a monitoring and alarm system in an IVF lab is not just to measure the correct parameters accurately, but also to make a group of stakeholder work together. A lab is dependent on Liquid Nitrogen suppliers, gas suppliers, technical departments for power and backup power and IT for computer and network services. If one of those departments of companies fails to provide the correct service, the whole lab will suffer the consequences. Being able to monitor and control all critical dependencies therefore goes a lot further than just monitoring temperature in a media fridge.
XiltriX meticulously maps out the 'what if's' together with the IVF lab staff and provides solutions to control every step of the way. This goes from monitoring power supplies, to measuring LN₂ levels in bulk tanks, gas pressure in CO₂ lines and VOC air purity in the lab space. With this information, critical conditions can be prevented and lab operations become more predictable. Furthermore, having information can prove instrumental in solving issues without a critical cause. On more than one occasion XiltriX data was able to point out a number of non-critical issues that together caused viability of embryos to get damaged. Without this data the labs would not have had any clue where to start looking.
Integrations and special sensors
The devices in IVF laboratories are MDD or even MDR class 2a certified equipment. This means any provider of monitoring systems is going to struggle if they need to measure the parameters inside a device and the manufacturer has not built-in an access port. With it's long experience in this field, XiltriX has cooperated in the design of multiple benchtop incubator devices, for which it now has specific sensors available. Among those devices are the K-Systems/Cooper Surgical G185 Sensortech and G210+, Origio BT37, Esco Miri and Merck Geri incubators. XiltriX has solutions on stock to securely measure many parameters in these devices in real-time. This makes XiltriX the solution provider for IVF laboratories that goes much further than any other provider in this market is able to.
Cryogenic monitoring and safety
Many IVF labs have historically relied on the monitoring of their sample storage by utilising liquid filled dewars that are relatively cheap and cheerful. The downside of it though is that the sheer number of tanks slowly becomes unmanageable and the amount of manual filling takes up a lot of time. Furthermore it is easy to forget one… XiltriX allow for temperature and minimum level monitoring is all brands and types of tanks. On top of that XiltriX International has partnered up with Cryo Products to provide advanced integration with the MDR class 2a certified CryoFill universal automatic filling controller. This allows for a high level of security and automation in the cryo room and prevents the need for expansion. Up to 6 smaller dewars easily fit inside 1 bigger automatically filled tank. Not having to expand the lab mostly pays for the replacement of the dewars. For more details, visit our BIOBANKING AND CRYO BANKING section.
If you would like to know more about XiltriX, let me know.
XiltriX. Protecting your Science
24-hours a day, 7-days a week.
Measuring surface temperature in laboratories is not as easy as it sounds. Heated surfaces are frequently used to heat samples (even embryos), but can the display temperature of a heated surface actually be trusted?
https://xiltrix.com/wp-content/uploads/2023/11/Surface-Temperature-Measurement-Dish-scaled.jpg
1442
2560
Han Weerdesteyn
https://xiltrix.com/wp-content/uploads/2021/09/Xiltrix-protecting-your-laboratory-science.png
Han Weerdesteyn
2023-11-23 14:21:06
2023-11-24 12:38:18
5 Pitfalls when Measuring Surface Temperatures (and how to fix them)
As the holiday season is upon us, we are already planning ahead for a new year of meetings and trade shows. We would like to share our marketing calendar for the first half of 2024.
https://xiltrix.com/wp-content/uploads/2022/02/Logo-narrow.jpg
693
1146
Han Weerdesteyn
https://xiltrix.com/wp-content/uploads/2021/09/Xiltrix-protecting-your-laboratory-science.png
Han Weerdesteyn
2023-11-20 15:21:38
2023-11-21 11:10:16
XiltriX International 2024 Marketing Calendar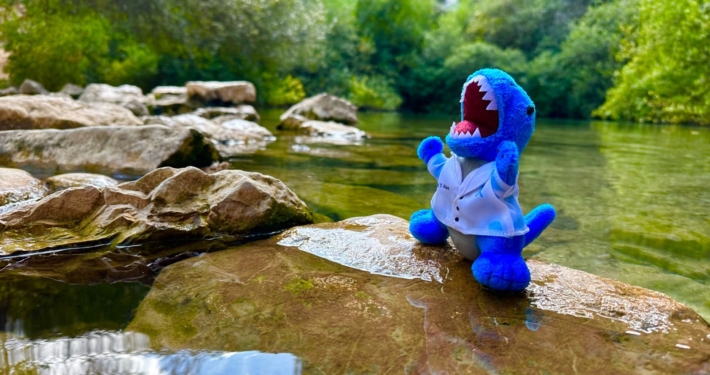 Last summer Dr Xil T-Rex travelled the world. The XiltriX celebration comity was very interested in where the Dr went and asked his travel compagnons to make pictures of as many places as possible.
https://xiltrix.com/wp-content/uploads/2023/10/Dr.-Xil-T-Rex.jpg
1200
1600
Han Weerdesteyn
https://xiltrix.com/wp-content/uploads/2021/09/Xiltrix-protecting-your-laboratory-science.png
Han Weerdesteyn
2023-10-31 19:07:33
2023-11-01 13:58:15
Dr Xil T-Rex Holiday Photo Competition Winner 2023