Biotech & Pharmaceuticals
Quality in the Pharmaceutical industry has always been highly regulated by various drug control agencies. Governing bodies, like the FDA (21 CFR part 11), have set strict rules guidelines for traceability, data integrity and validation documentation to minimize errors and improve reproducibility in the process. ISO, GLP, GMP, and GAMP 5 incorporate the same guidelines to achieve process excellence. The very importance of XiltriX is to proportion data in order to clearly understand process deviations and correct them at the critical times.
Challenges
Most Biotech and pharma companies are in a state of continuous flux. This means that they are constantly changing their research & production environment to keep up with the fast changes in the companies and science. This means there is no room for error and every change has to be planned and executed to perfection. Working together with technical consultants, clean room builders, QA (validation) staff and the operators is not always easy. With more than 30 years of experience XiltriX has successfully completed many of these projects.
Integrations
Measuring temperature is not that difficult, but measuring a large number of differential pressure or digitally integrating particle counters in real-time whilst also adhering to the EU GMP Annex 1 update 2008 means digitally integrating the counters. XiltriX integrates with Lighthouse 5104, Apex R5 and R5P counters. The XiltriX software allows for reporting in counts/ft3, counts/m3 with and without rolling average. Because of the parallel data acquisition, XiltriX can measure all attached sensors many times per minute.
Efficient Cleaning & Workflow
Aside from the obvious difficulty in building a clean room, the project plan needs to take into account the challenges in keeping clean rooms clean. This means reducing disruptions and visits to the actual room down to an absolute minimum. Placing the hardware in the 'dirty' area helps with this goal. It makes maintenance less disruptive, malfunction solving quicker without the need to clean or revalidate the clean room afterwards. XiltriX has multiple options of prefab cabinets that integrate perfectly with the customers environments and have optional Uninterruptible power supplies (UPS) built-in.
CO₂ incubators are also a challenge because placing sensors inside incubators is an inherent contaminations risk, it is imperative that sensors are sterile when they are placed inside an incubator. This is not always possible because sensors cannot always be sterilized. By using the XiltriX CO₂ substation sampling system, this problem can be avoided. It mitigates the need for placing sensors inside the incubators and adds automatic 2-point calibration for the internal sensor.
If you would like to know more about XiltriX, let me know.
XiltriX. Protecting your Science
24-hours a day, 7-days a week.
Measuring surface temperature in laboratories is not as easy as it sounds. Heated surfaces are frequently used to heat samples (even embryos), but can the display temperature of a heated surface actually be trusted?
https://xiltrix.com/wp-content/uploads/2023/11/Surface-Temperature-Measurement-Dish-scaled.jpg
1442
2560
Han Weerdesteyn
https://xiltrix.com/wp-content/uploads/2021/09/Xiltrix-protecting-your-laboratory-science.png
Han Weerdesteyn
2023-11-23 14:21:06
2023-11-24 12:38:18
5 Pitfalls when Measuring Surface Temperatures (and how to fix them)
As the holiday season is upon us, we are already planning ahead for a new year of meetings and trade shows. We would like to share our marketing calendar for the first half of 2024.
https://xiltrix.com/wp-content/uploads/2022/02/Logo-narrow.jpg
693
1146
Han Weerdesteyn
https://xiltrix.com/wp-content/uploads/2021/09/Xiltrix-protecting-your-laboratory-science.png
Han Weerdesteyn
2023-11-20 15:21:38
2023-11-21 11:10:16
XiltriX International 2024 Marketing Calendar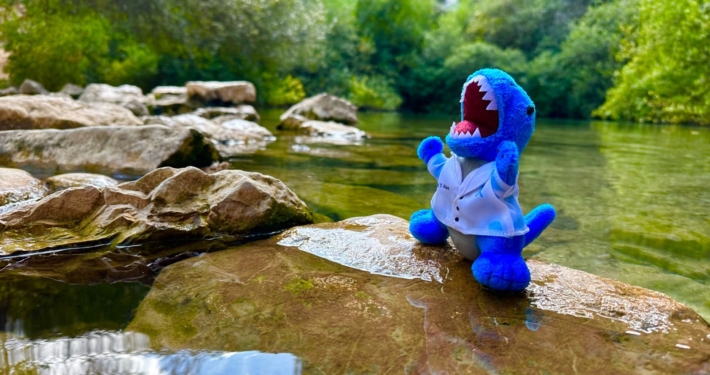 Last summer Dr Xil T-Rex travelled the world. The XiltriX celebration comity was very interested in where the Dr went and asked his travel compagnons to make pictures of as many places as possible.
https://xiltrix.com/wp-content/uploads/2023/10/Dr.-Xil-T-Rex.jpg
1200
1600
Han Weerdesteyn
https://xiltrix.com/wp-content/uploads/2021/09/Xiltrix-protecting-your-laboratory-science.png
Han Weerdesteyn
2023-10-31 19:07:33
2023-11-01 13:58:15
Dr Xil T-Rex Holiday Photo Competition Winner 2023