Laboratories & Research
XiltriX plays an important role in your research protocol. Clinical research requires management and control of the study and fully backed up by reports and documentation. XiltriX offers data protection with multiple data back-up, document control and key data of your Scientific processes for your statistical review. XiltriX provides data on all procedures and processes for complete traceability right from the beginning of your research. Measuring all devices involved in the project as well as environmental parameters. Full documentation is provided and outlines how your data was created, the context of the data, its structure and contents.
Time = Money
From a perspective of quality, having a complete Monitoring & Alarm Solution is a no brainer. Why then do fewer than expected labs invest in a proper solution. Most money is poured into research equipment, people and disposables to push research forward as fast as possible. This is an understandable choice, because no researcher wants to be second in publishing data. But publishing data is not the end. If the samples with which the data was created. If these samples are lost because of a freezer malfunction, the results are no longer valid, because they can no longer be reproduced. Having a proper fail-safe in place therefore is invaluable for any research organization.
All parameters
Many simpler data logging solutions only offer temperature and relative humidity monitoring. By measuring only these parameters, many risk factors and important parameters are forgotten. Things like power failure, door status, CO₂, O₂ and differential pressure are equally important in providing quality research data that will withstand the test of peer review. XiltriX can measure every parameters that is important for your science in real-time making sure that all risk is properly mitigated.
Clinical Trials

Some laboratories do not have to adhere to the most stringent accreditations, but have sponsors that they perform Clinical Trials with. These sponsors will set rigorous rules to the way the performance of the devices used (for example all fridges and freezers) are controlled. If anything goes wrong with these devices, or there is no measurement data for these devices longer even then 30 minutes, products have to be discarded, inevitably delaying the Clinical Trial. Having a real-time monitoring system like XiltriX working in the background will take away this risk and provide all the requested traceability.
If you would like to know more about XiltriX, let me know.
XiltriX. Protecting your Science
24-hours a day, 7-days a week.
Measuring surface temperature in laboratories is not as easy as it sounds. Heated surfaces are frequently used to heat samples (even embryos), but can the display temperature of a heated surface actually be trusted?
https://xiltrix.com/wp-content/uploads/2023/11/Surface-Temperature-Measurement-Dish-scaled.jpg
1442
2560
Han Weerdesteyn
https://xiltrix.com/wp-content/uploads/2021/09/Xiltrix-protecting-your-laboratory-science.png
Han Weerdesteyn
2023-11-23 14:21:06
2023-11-24 12:38:18
5 Pitfalls when Measuring Surface Temperatures (and how to fix them)
As the holiday season is upon us, we are already planning ahead for a new year of meetings and trade shows. We would like to share our marketing calendar for the first half of 2024.
https://xiltrix.com/wp-content/uploads/2022/02/Logo-narrow.jpg
693
1146
Han Weerdesteyn
https://xiltrix.com/wp-content/uploads/2021/09/Xiltrix-protecting-your-laboratory-science.png
Han Weerdesteyn
2023-11-20 15:21:38
2023-11-21 11:10:16
XiltriX International 2024 Marketing Calendar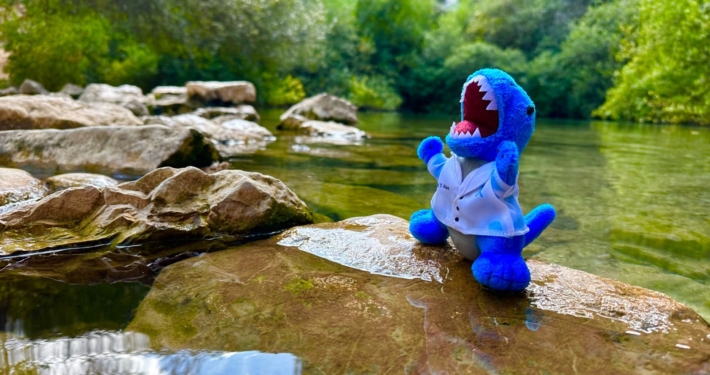 Last summer Dr Xil T-Rex travelled the world. The XiltriX celebration comity was very interested in where the Dr went and asked his travel compagnons to make pictures of as many places as possible.
https://xiltrix.com/wp-content/uploads/2023/10/Dr.-Xil-T-Rex.jpg
1200
1600
Han Weerdesteyn
https://xiltrix.com/wp-content/uploads/2021/09/Xiltrix-protecting-your-laboratory-science.png
Han Weerdesteyn
2023-10-31 19:07:33
2023-11-01 13:58:15
Dr Xil T-Rex Holiday Photo Competition Winner 2023