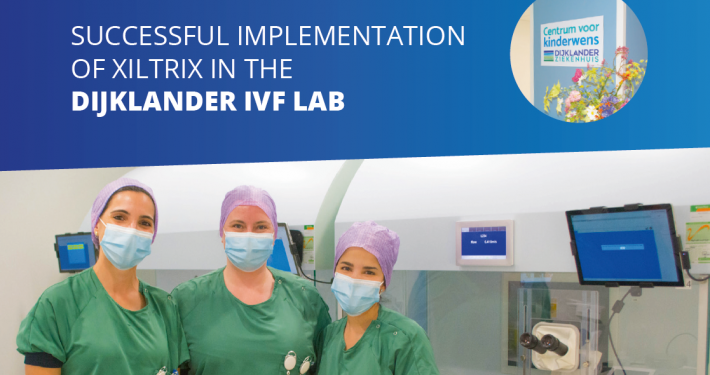 In early 2021 The Dijklander Hospital opened its new IVF laboratory to the public. XiltriX made sure they could sleep well at night and would be notified in the event of a calamity.
https://xiltrix.com/wp-content/uploads/2021/09/IVF-LAB-monitoring-systems-Xiltrix-Dijklander-e1632832185844.png
590
1125
Han Weerdesteyn
https://xiltrix.com/wp-content/uploads/2021/09/Xiltrix-protecting-your-laboratory-science.png
Han Weerdesteyn
2021-07-01 11:36:00
2022-01-03 15:36:46
Successful Implementation of XiltriX in the Dijklander IVF Lab
One of the quickest changing industries in recent years has been the world of IT. Instead of an evolution, there has been a revolution. Ever faster networks and internet connections have allowed for cloud applications which anyone with a smart phone can easily access. Having an easily accessible cloud software solution for a system like XiltriX is definitely nice, but there are a number of challenges not so easily overcome.
https://xiltrix.com/wp-content/uploads/2021/09/XiltriX-Server-Communication.jpg
422
886
Han Weerdesteyn
https://xiltrix.com/wp-content/uploads/2021/09/Xiltrix-protecting-your-laboratory-science.png
Han Weerdesteyn
2021-06-29 00:20:00
2022-01-03 15:27:22
XiltriX Server & Communication Options; a solution for every problem
"In general, the XiltriX monitoring system was essential in the implementation of IITA cryobank, started in August 2017. Since the XiltriX International B.V. system was supplied and installed in 2016 at the IITA Genetic Resources Centre (GRC), it showed effectiveness, stability and easy handling for the inventory and monitoring of IITA cryobank. It has been in constant use and has functioned effectively, meeting all expected purposes."
https://xiltrix.com/wp-content/uploads/2021/09/Cryo-storage-Xiltrix-Monitoring-IITA-Nigeria-laboratory.jpg
683
1024
Han Weerdesteyn
https://xiltrix.com/wp-content/uploads/2021/09/Xiltrix-protecting-your-laboratory-science.png
Han Weerdesteyn
2021-06-03 14:32:00
2022-01-03 15:27:51
XiltriX Monitoring in IITA Nigeria